Credit/DebitCard (Visa, MasterCard, American Express)
Deposit via Credit/Debit Card is probably one of the easiest way to deposit money on a sportsbook. In todays world, majority of the population have at least one VISA, MasterCard or American Express for shopping or withdraw money from ATMs. When you deposit on a sportsbook via Credit/Debit Card, all you need to do fill in the required form with your credit/debit card's details and the amount you want to deposit.  In a few seconds, the amount is withdrawn from your card's account and appears on your sportsbook's balance.
If payment is not processed and you are sure that you have enough balance in your card's account, it is better for you to contact with the customer support team to get detailed information about this issue. There might be some technical problems on sportsbooks' payment system.
How can you deposit on a sportsbook via Money Transfer?
Many sportsbooks accept deposits via Western Union or Money Gram transaction. These methods might be defined as 'money transfer' or 'person to person transactions' on some sportsbooks.
Before making money transfer on your sportsbook, you should contact with the customer support to get transfer details. After you complete the money transfer process, you need to contact with customer support again to give the related transaction number about your transfer.
Do US Sportsbooks accept Bitcoin?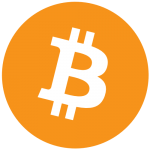 As you might know, Bitcoin is a cryptocurrency, a form of electronic cash.  Big majority of US Sportsbooks are now accepting Bitcoin as a deposit option. Bitcoin has many advantages for both players and sportsbooks. When depositing or withdrawing via BitCoin, there are only a small amount of fee.  There is no bank commission, because your money is directly is withdrawn or deposited to a Bitcoin wallet. So you avoid some legal issues which might arise due to bank transfers to a sportsbook. Another advantage is the speed of Bitcoin. It is kind of international money transfers processed usually within 5 – 30 minutes. As Bitcoin usually has changing value against other currencies, you should always check
the current value of Bitcoin before depositing on a sportsbook.
Can I send money to my friend on a sportsbook?
Some US sportsbooks allow their players to transfer money between their players. It is a good option when you have a trusted friend who is also a player of your sportsbook. He/she can pay you in cash and you transfer your funds in your balance to his/her account. It is one the fastest payment method.
Above mentioned are the most common deposit and withdrawal methods of US Sportsbooks. Here on Sportsboooks2019, you will get Best US Sportsbooks reviews with their payment methods.